Stanbic Kenya Foundation Brief & Strategy
Stanbic Kenya Foundation, was established with a broad mandate of catalyzing inclusive Social Economic growth and promoting Environmental/Climate awareness as avenues to create sustainable businesses in the Kenya and South Sudan economies in line with the Sustainable Development Goals. In doing so, the Foundation amplifies Stanbic Bank Kenya's purpose of "Kenya is our Home, we drive her growth". Through the Foundation, the Bank demonstrates in practical ways, its Vision and Purpose and delivers value addition to Staff, Women, Youth and MSMEs.
The main objective of the Foundation is to accelerate and amplify the growth of MSME's by providing them with:
Training and tools that will enable them to provide quality services and products to their clients in a consistent manner.
Financial literacy programs that enable them to stabilize and grow their businesses.
Access to both domestic and global markets
Access to affordable finance
Job Creation and Enterprise Development
Financial Inclusion
Education
Health
CSI and Corporate Volunteerism
The Foundation partners with like institutions to jointly fund programmes that unlock ecosystem opportunities for the long term growth of MSMEs and the achievement of the Sustainable Development Goals.
Social-economic growth for small entrepreneurs
Job Creation
Enterprise Development & Business Growth
Education
Financial Inclusion
Environment and Climate mitigation, Preventive Health-Care
Improved cross boarder Trade and Investments
Report to Society 2019
Stanbic Holdings Plc
Breast Cancer screening
Stanbic Bank through the Stanbic Foundation partnered with Population Services (PS) Kenya to host a series of cancer screening events targeting over 2500 women in various areas of the country to mark the Breast Cancer Awareness month.
Women aged 25 years and above in Nairobi, Kisumu, Kiambu, Mombasa and Nakuru were screened for breast and cervical cancer in a bid to decrease preventable deaths through early detection.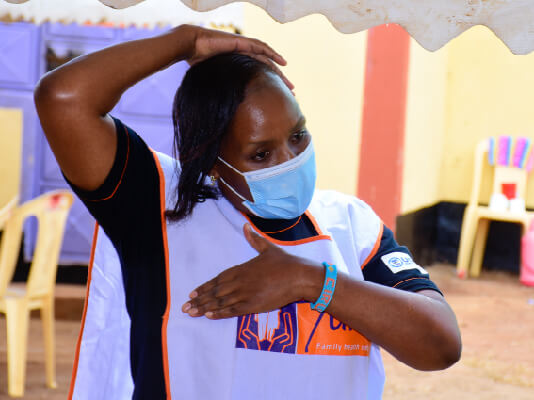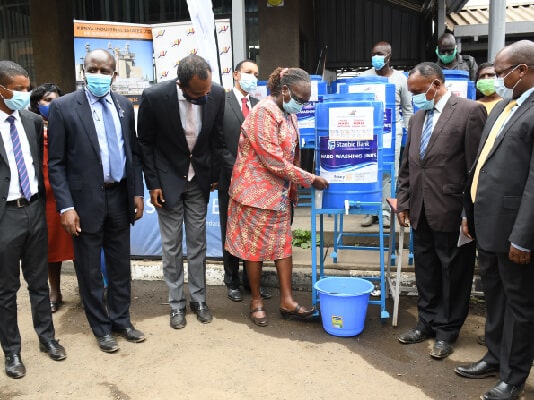 Handwashing donation
The Stanbic Kenya Foundation handed over 210 handwashing station to the Ministry of Industrialization, Trade and Enterprise Development on the 3rd of September in an effort help the Jua Kali sector fight against COVID-19.
The handover ceremony was graced by the CS, Ms Betty Maina.
Ventilator donation
In response to the call from to the Ministry of Health and the wider Government of Kenya to mobilize resources to combat the Coronavirus pandemic, Stanbic Bank Kenya in partnership with Base Titanium, Centum, Gulf Power, Valar Frontier and Africa practice donated a total of one hundred and ninety-two (192) ventilators worth one hundred and thirty-four Million Kenya Shillings (Ksh134 Million). The acquisition of the EC certified oxygen ventilators was an initiative driven by the Stanbic Bank Foundation in partnership with their clients and private sector partners to tackle the pandemic that has affected Kenya and the entire world in various facets.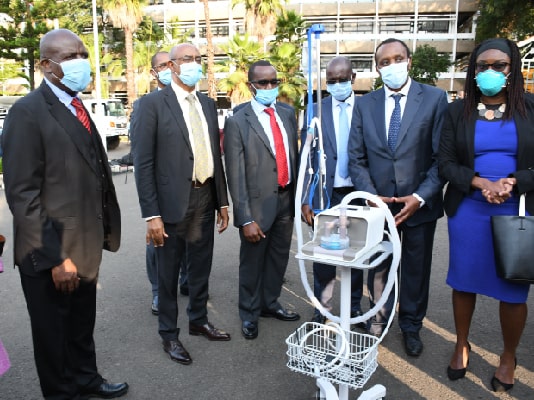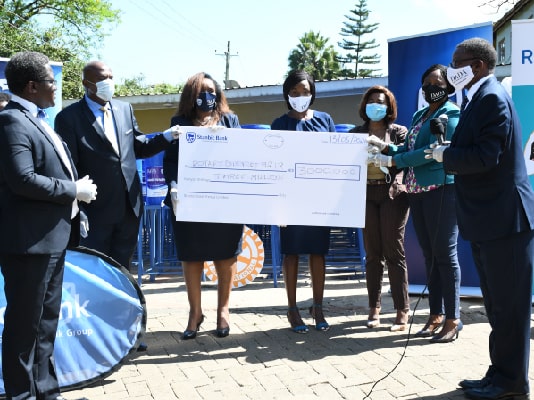 Handwashing Stations donations
Stanbic Bank's flagship women's proposition DADA partnered with the Rotary District 9212 by investing in 700 sanitation stations worth approximately three million Kenya shillings (Ksh 3 m). Each station averages 1000 handwashes per day and will benefit the most vulnerable communities in a bid to enhance public health across the country.