Start saving today
Earn up to 8% p.a. in interest with Stanbic. Undoubtedly the Best move.
FOUR UNDOUBTEDLY REASONS TO SAVE WITH STANBIC
Up to 8% interest on savings
Earn up to 8% p.a. interest on your savings
Interest calculated daily
Interest earned on your savings will be calculated at the end of each day
Interest earned paid monthly
Interest earned will be paid on the 1st day of the subsequent month
An additional 1% in interest rate, if no withdrawals over 12 months
Earn at extra 1% in interest rate if no withdrawals on your savings over a 12 month period
Do you have any doubts of how much interest you could earn with us? Calculate your return on your savings.
Undoubtedly the best move for:
Individuals
Save with Stanbic and grow your personal savings
Chamas
Grow your group savings earnings and expand your investments portfolio
Small and medium enterprises
Boost your business surplus cash with interest income from your savings account
Corporates
Diversity your revenue streams with interest income from your savings account
Have any questions?
Our Relationship Manager is waiting. Share your details with us and we will be in touch shortly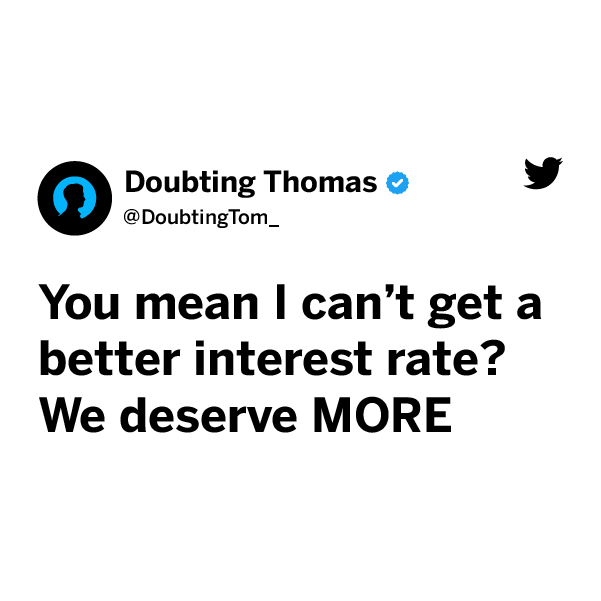 What are other's saying?
Follow @DoubtingTom_ on Twitter and see how we are helping him indoubtedly grow his money